Shengyi (Shaanxi) Organized "Love, Help and Action" Education Aid Activity
In order to practice SYTECH's culture and to convey SYTECH's spirit of love, Shaanxi Shengyi organized "Love, Help and Action" education aid activity from August to September 2018. This event not only passed SYTECH's culture, but also cultivated the love of the employees and promoted SYTECH's positive energy.
Through previous field visits, this education aid activity chose two places in Changwu County of Xianyang City and Luonan County of Shangluo City to support 11 poor students who have excellent academic performance. Under the company's advocate and publicity,168 employees involved in book donation, money donation and the one-on-one education aid activity.
At the beginning of September 2018, the company and the charitable employee representatives handed over the donations to the sponsored students and their schools and families in the form of scholarships, books, school supplies, sporting goods and daily necessities. Students are encouraged to turn this love into a driving force for hard work so as to make contributions to their hometown, society and motherland with outstanding achievements and performance.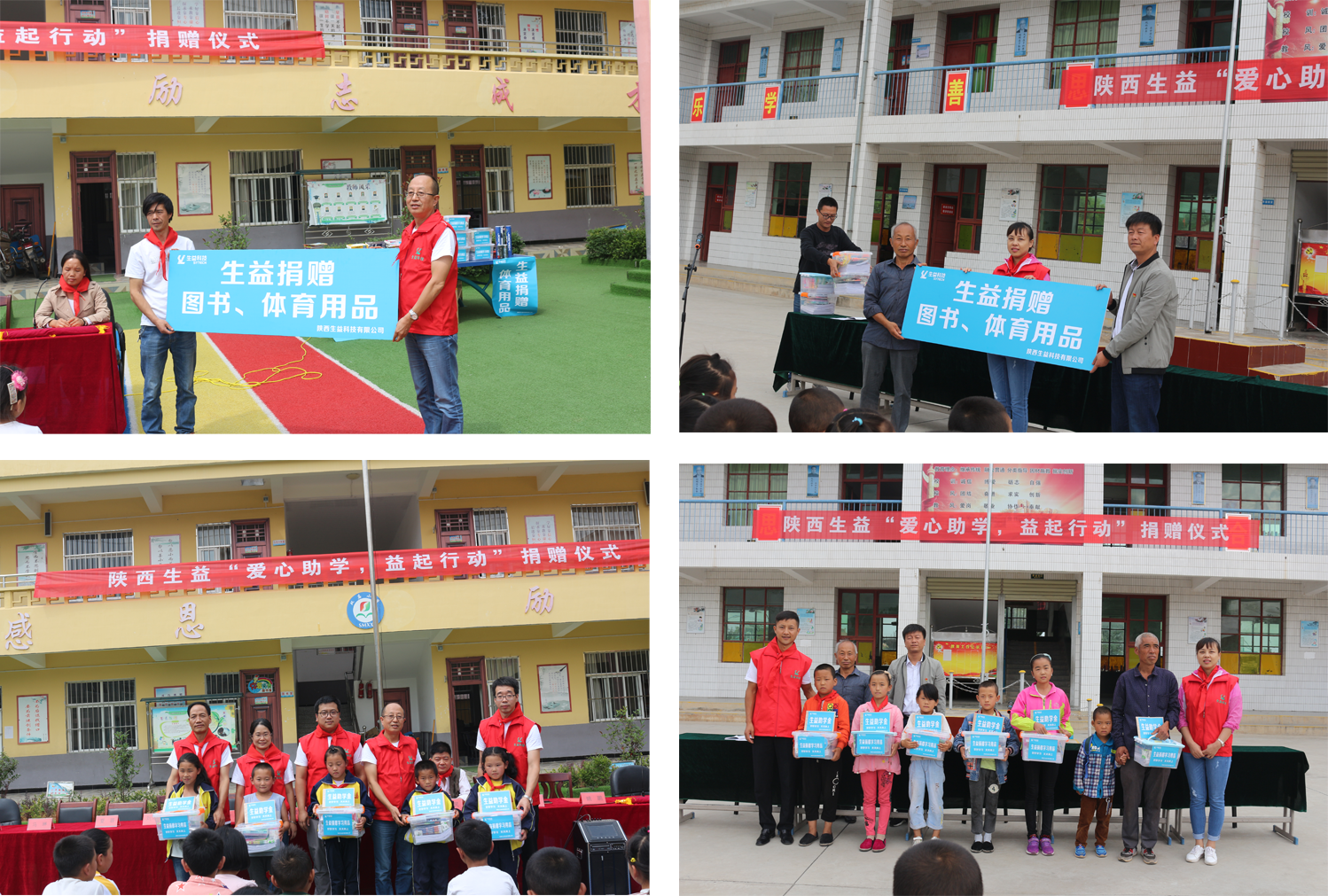 In order to express gratitude, the school presented Shengyi (Shaanxi) a banner, writing "Willing to Help, Spread Warmth in the World".