Shengyi (Jiangsu) New Land Purchase Signing Ceremony held in Tongzhou
On August 23rd, 2019, Shengyi (Jiangsu) new land purchase signing ceremony between Shengyi Advanced Material Co., Ltd. and People's Government of Tongzhou District, Nantong City was held.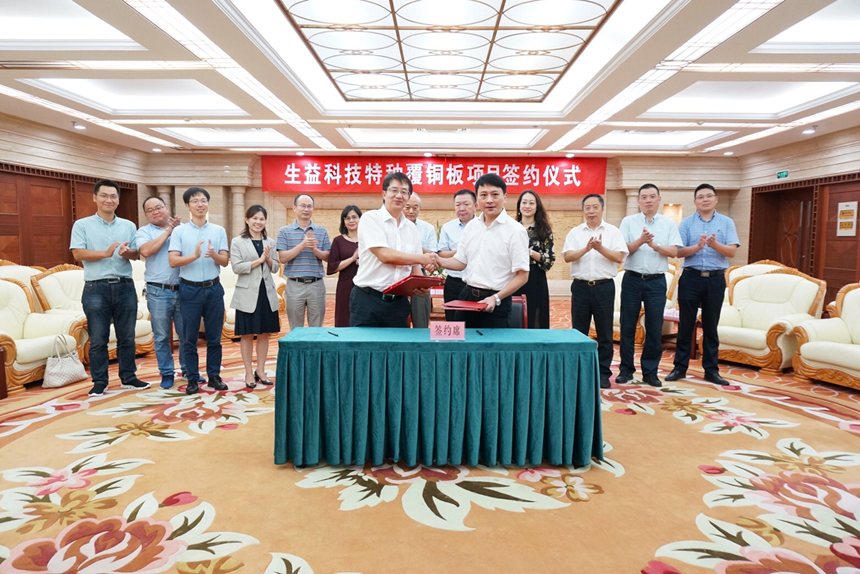 Director Mr. Chen Renxi of Shengyi (Jiangsu), and Mr. Zhang Xingguo, member of the Standing Committee of Tongzhou District Committee of Nantong City, signed the investment agreement on behalf of each party. Chairman Mr. Liu Shufeng, and Board Secretary Mrs. Tang Fuyun of Shengyi Technology, Director Mrs. Zeng Honghui, Director Mr. Zeng Yaode, Director Mrs. Lin Miaoling and relevant project members of Shengyi (Jiangsu), Secretary Mr. Chen Yonghong of Tongzhou District Committee and relevant government leaders attended and witnessed the ceremony.
The new purchase land is located in Gaoxin District (National High Technology Development Zone), Nantong City, Jiangsu Province. It is a strategic reserve land for Shengyi (Jiangsu) future development and capacity expansion. In the meantime, it lays a more solid foundation for group advanced material strategic development.