2019 Annual Scientific Association Conference and 2018 Annual Innovation Award Ceremony of SYTECH Successfully held
On November 7 and 8, 2019, although winter has come, there is still wonderful sunlight and green trees around. The red triangle plum flowers blossom and represent raging flame. The 2019 Annual Scientific Association Conference and 2018 Annual Innovation Award Ceremony of SYTECH were successfully held.
2019 is the last year of SYTECH's 5th Five-Year Technology Development Plan and the year to make the 6th Five-Year Technology Development Plan. This meeting is so important that technical staff from five companies of SYTECH (Group) gathered and discussed. Chairman Mr. Liu Shufeng, General Manager Mr. Chen Renxi, Chief Engineer Mr. Zeng Yaode and technical representatives from subsidiaries, more than 150 people attended.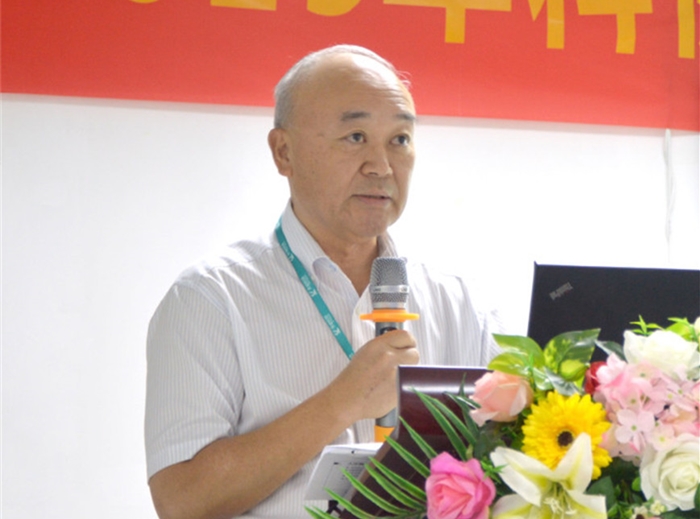 In the beginning, Chairman Mr. Liu Shufeng delivered a keynote speech, My Viewpoint on the Technical Progress that Changes the Future. Mr. Liu said, ''we have basically achieved the goal of the 5th Five-Year Technology Development Plan. We have scientific management, strong and sustainable profit-making ability, excellent technical and product R&D capability, and quick response to customers' new product requirements. These are great competencies of SYTECH. 2020 is the first year of SYTECH's 6th Five-Year Technology Development Plan. In the 5G era, we will embrace huge potential and opportunities if we can catch up with the trend of the times.'' Mr. Liu also emphasized that basic technical development is the basis for our future development. We must continue basic research, consolidate the foundation of technical research, and unite technical experts in the industry, so as to safeguard the company's development.

In the technical discussion report session, two special reports, Requirements on CCL Control for PCB Applications in the New Era and TRX Big Size & BBU HSD Board Development, illustrated the latest requirements on CCL brought by PCB innovation based on 5G technological development, from the customers' perspective.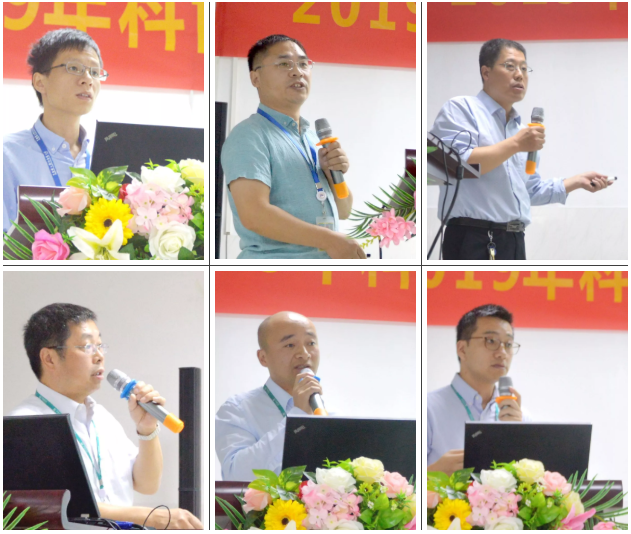 Mr. Zhang Jiming from Shaanxi Shengyi and Chief Engineer Mr. Xiao Shenggao of Suzhou Shengyi demonstrated the technical innovation achievements of Shaanxi and Suzhou respectively. From their presentation, under SYTECH's technological guidance, production and R&D technologies in Shaanxi and Suzhou also made quick response and full preparations to the market in the 5th Five-Year Technology Development Plan.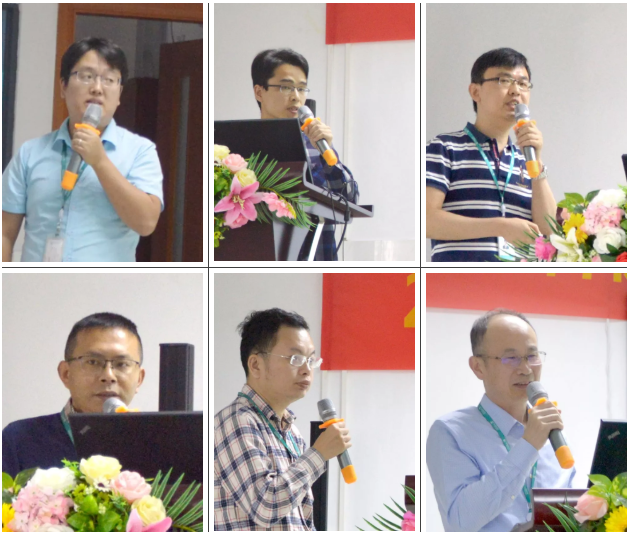 Later, Dai Shankai of Suzhou Shengyi, Zhong Jianwei, Zhang Jianlei, Tang Junqi, Chen Guangbing, Zhou Biao and Ge Ying of Guangdong Shengyi demonstrated innovation achievements in processing engineering, thermal conductive CCL research and high frequency and high speed testing studies. Among them, there are processing innovation, product modification, 5G project breakthroughs and inspection technology development, covering most of the aspects of CCL technology and R&D this year. It shows the huge technological innovation and progress of SYTECH in the past year.

Technical innovation cannot be successful without scientific management. In the past year, SYTECH has made considerable progress in technical project management. SYTECH Chief Engineer, Mr. Zeng Yaode made a special report on this topic. He explained benchmark enterprise project management experience through project requirements, plan, process control, quality assurance, teamwork and so on. Also, he emphasized that SYTECH will continue R&D project management reform and innovation based on the status quo.

SYTECH will concentrate resources on mainstream market materials' main technical development trend studies, invest valuable resources in high-value projects, and make sure that top priority projects are well handled, so as to develop more competitive products. We have relatively competitive basis to catch this great chance. All staff should spare no efforts to achieve product structure reform, moving forward to high-end development. Now it's the right time to catch the chance and show the strength.
2018 Annual Technical Innovation Award Ceremony
This year, the company presented 132 awards to the outstanding engineers. They are 10 patent awards, 99 technical innovation indirect result awards and 7 direct result awards, 4 management innovation indirect result awards and 3 direct result awards, 7 technical innovation indirect result awards and 2 direct result awards of subsidiaries.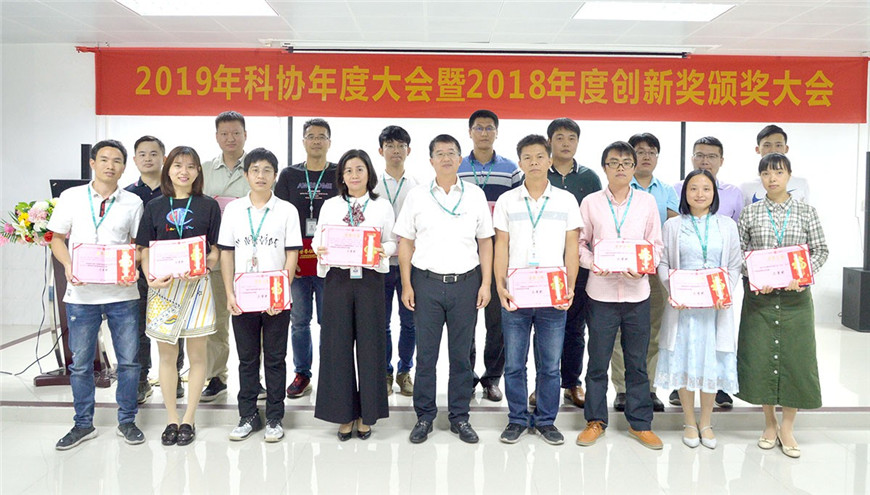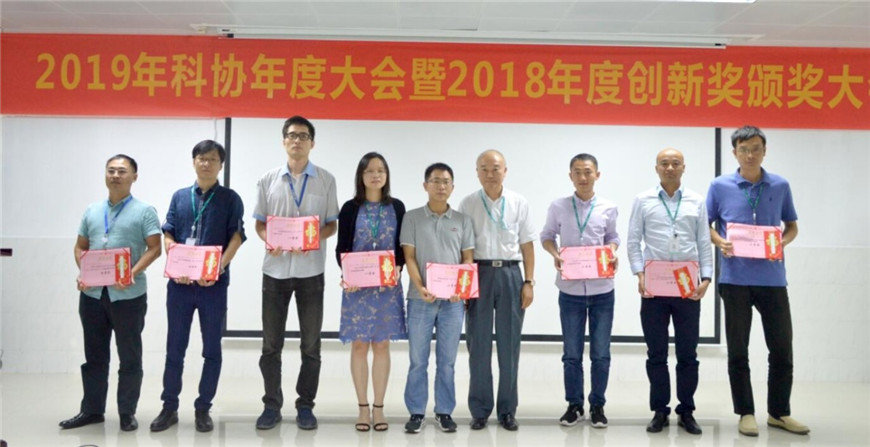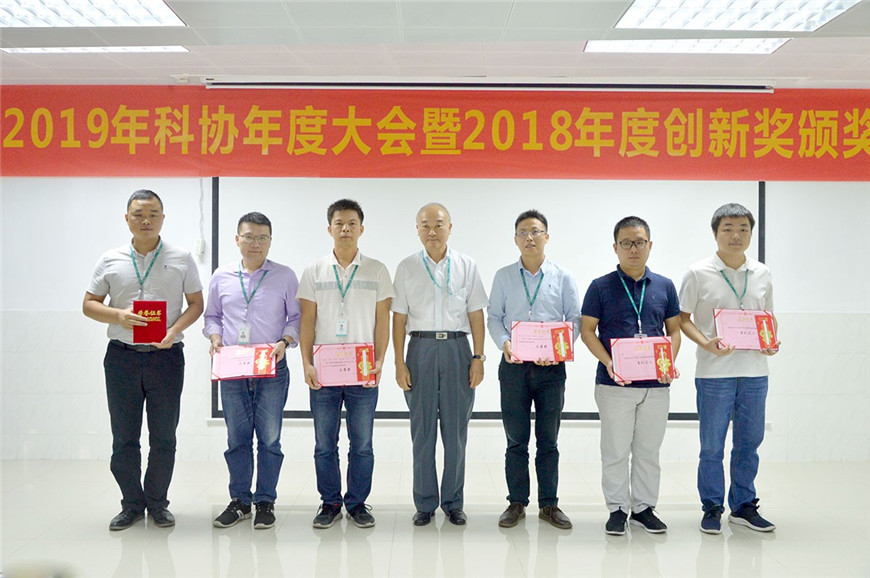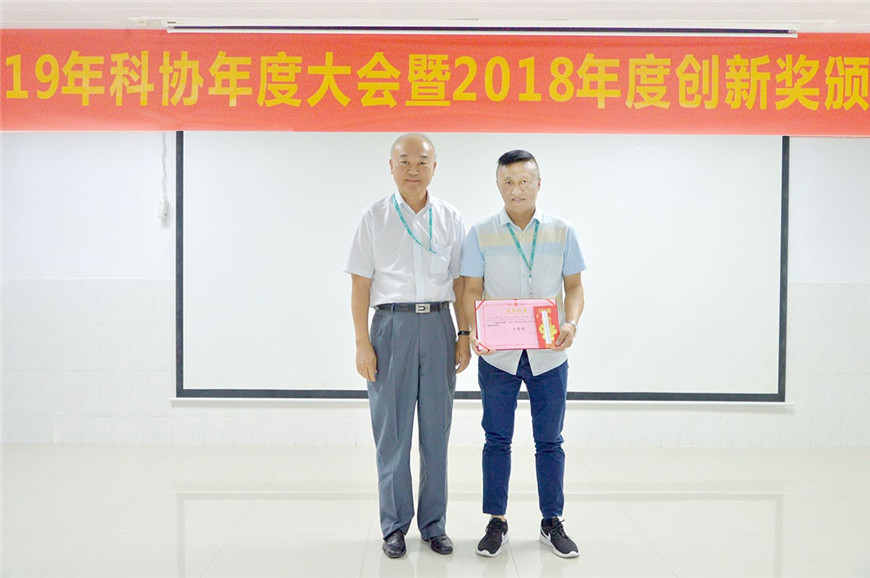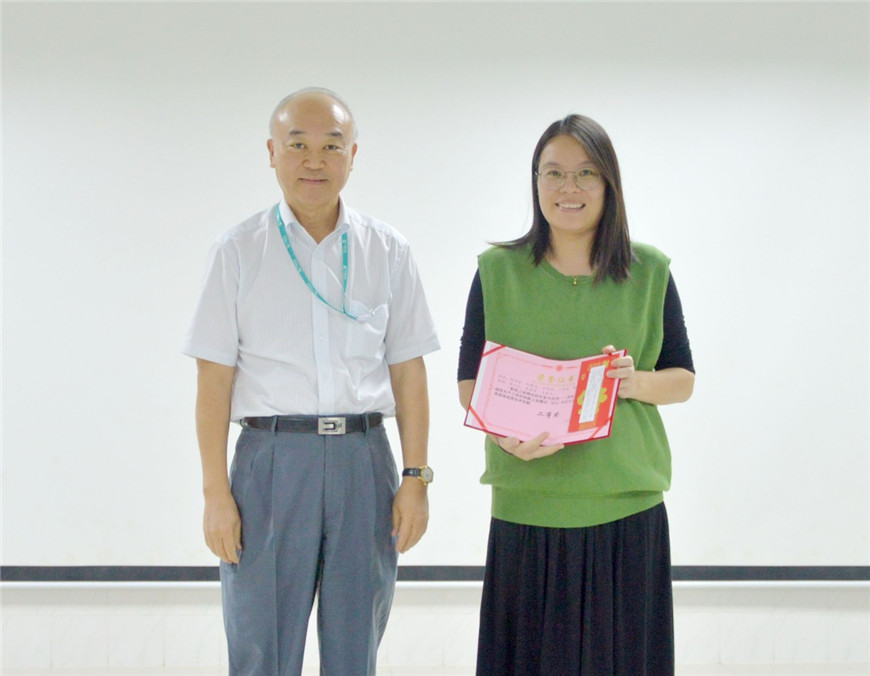 In order to recognize those who have made major technological breakthroughs and created great market value for the company, Special Chairman Award was set up. Chen Guangbing, Yan Shanyin, Xiong Boming and He Liexiang were awarded the Award. This will better motivate R&D and technical engineers to be more market-oriented and create more valuable products and technologies.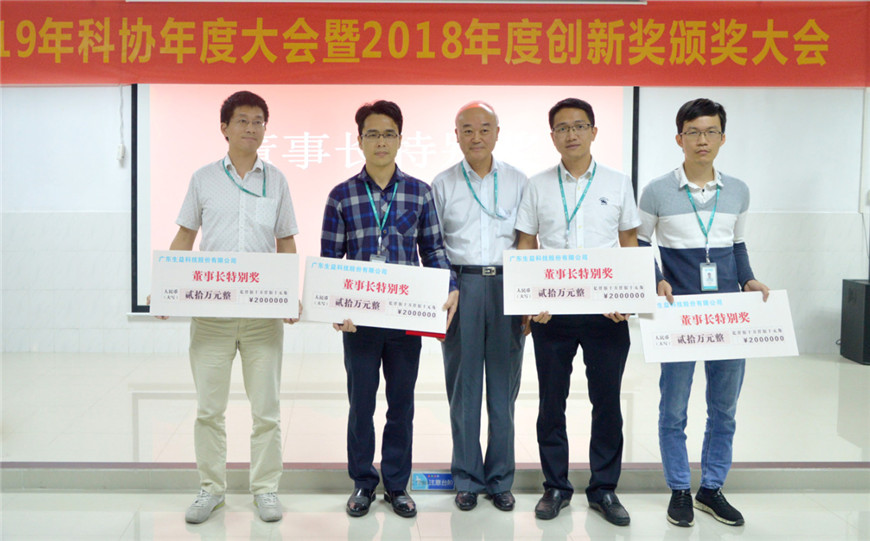 At the end of the ceremony, General Manager Mr. Chen Renxi concluded and said, ''SYTECH values technical progress and scientific management. In present, we attach great importance to both technology and management, and we take actions to achieve this aim.'' Mr. Chen encouraged technical engineers to go deep into the production site and process, to explore more technical opportunities and platforms. Also, Mr. Chen emphasized that R&D, processing, marketing and technical service engineers should continue to work together and closely, to fully develop and demonstrate SYTECH's advantage in the 5G era. Together, we will create a brighter future.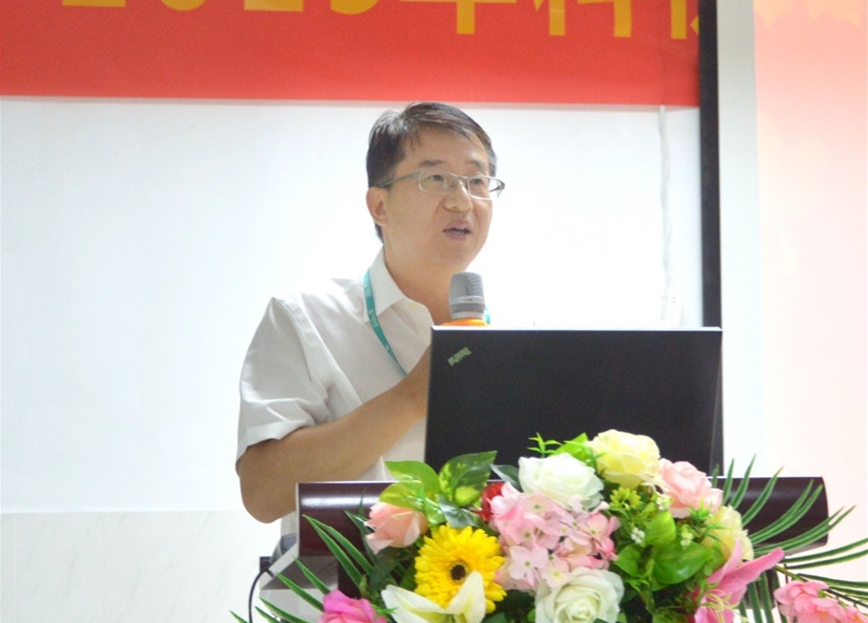 As the Chinese proverb said, ''One grain of millet planted in spring, ten thousand seeds are harvested in autumn.'' After one-year's efforts and hard work, all technical and processing staff had their harvest in this golden autumn. Congratulations to all the award winners and look forward to more great breakthroughs in the coming year!