Twenty-five Years, Time to Fight - The 25th Shengyi Newsletter Annual Meeting and Corporate Culture Forum Grandly Held
On November 22, 2019, the 25th Shengyi Newsletter Annual Meeting and corporate culture forum was held in Songshan Lake. SYTECH Chairman Mr. Liu Shufeng, General Manager Mr. Chen Renxi, Deputy General Manager Mr. Dong Xiaojun, Accountant-General Mr. He Ziqiang, Director Board Secretary Ms. Tang Fuyun, Shengyi (Suzhou) General Manager Mr. Jiao Feng, Shengyi (Shaanxi) General Manager Mr. Yang Hui, Novoray General Manager Mr. Li Xiaodong and other management, as well as editors of Shengyi Newsletter from all group companies, more than 80 people attended the meeting.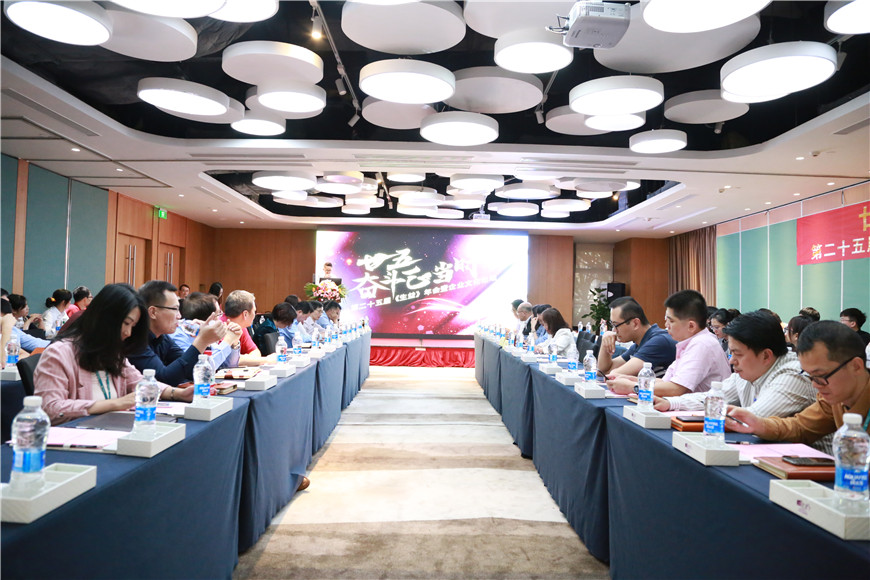 Time flies! Shengyi Newsletter has been accompanied with us for 25 years. Those are the time when we were young and fighting for a brighter future. Chie Editor Mr. Luo Liyu delivered a report, Let Shengyi Newsletter Runs Faster, Trendier and Better. His speech opened the prelude to Shengyi Newsletter annual meeting and corporate culture forum.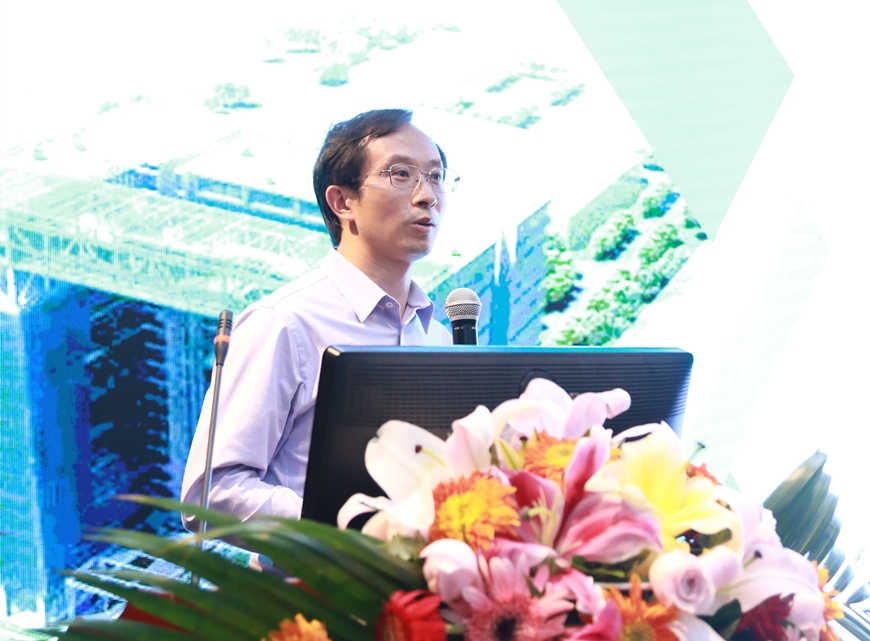 In 2019, there are many highlights in Shengyi Newsletter, such as streamlining paper form, strengthening WeChat platform, reporting closely on group development. Particularly, there are great breakthroughs in the WeChat platform this year. Also, Shengyi editors go deep into the front line of production, marketing, and administration, dig out grass-root fighting spirit, and greatly encourage every SYer (Shengyi employee). Also, 90% of important events were reported within 24 hours. This is very timely and efficient!

Shengyi Newsletter will be a window to management culture, and will better serve group development. It will continue to develop with the times, and get closer to SYers' real life. Excellent corporate culture is productivity, and Shengyi Newsletter will be a boost to SYTECH (Group)'s long-term development.

General Manager Mr. Chen Renxi delivered a keynote speech, Tell SYer's Own Story. With Bing's story, Mr. Chen illustrated how powerful culture can be and how it can change people. If you want to change other people, change yourself first. As the Editor-in-Chief of Shengyi Newsletter, Mr. Chen raised his expectations.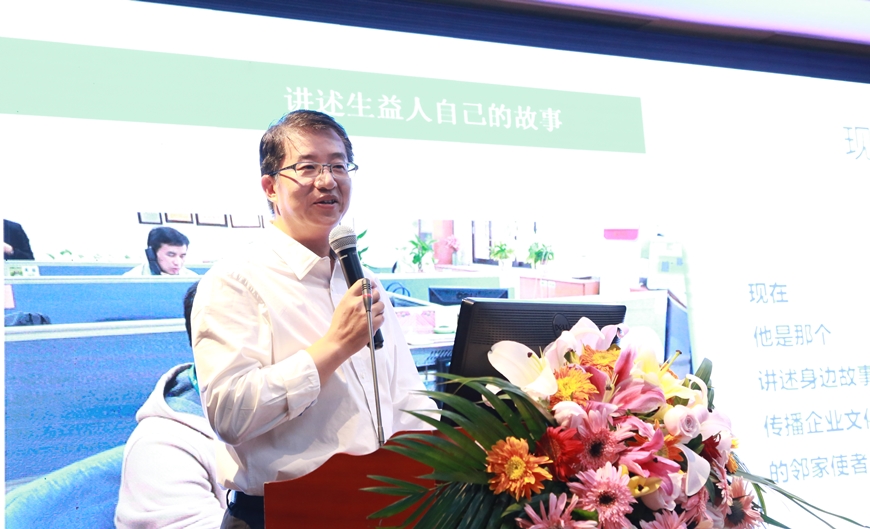 Shengyi Newsletter should go deeper into the front line of business and production, promote group quality culture, regulate news reports and cover more events. Event holding department should be more active in news report, increasing interaction with the editor committee. Also, styles should be more adaptive to attract major grass-root employees. Editors should have special interviews with the management, which is a good way to promote and spread management concept. Last but not least, a public resources pool will be beneficial to long-term development. In the end, Mr. Chen concluded that Shengyi Newsletter is not only a medium to report news in Shengyi, but also a tool to develop Shengyi culture, building it into our soft power and boost to continuous growth.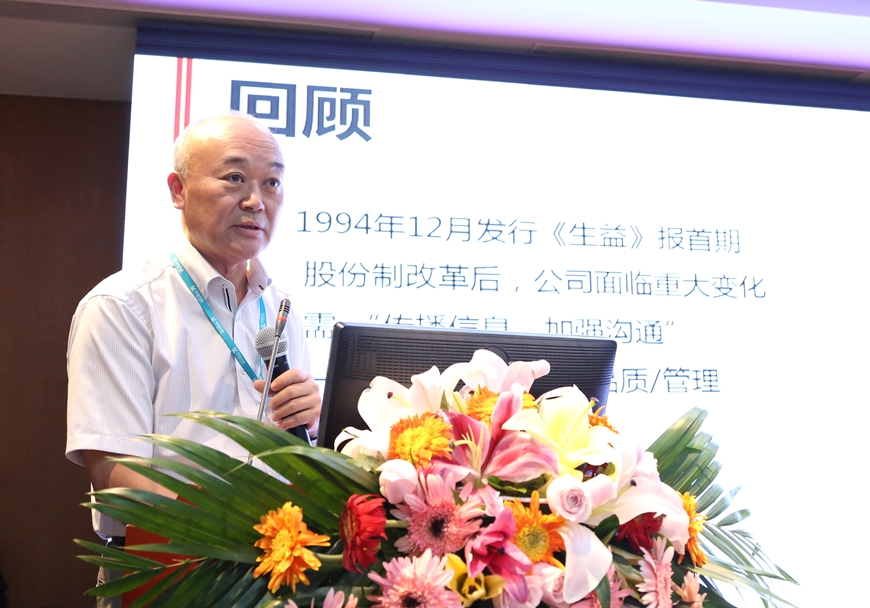 Chairman Mr. Liu's keynote speech, 25 Years, Time to Fight, guided us to go through the history of Shengyi Newsletter. 25 years ago, Shengyi had shareholding reform in the winter and was faced with great changes. In order to spread news and enhance communication, Shengyi Newsletter was born.

In the past 25 years, Shengyi Newsletter has well played its four functions, 1) record Shengyi's development, 2) promote the idea and value of contributing our country with industrial development, 3) report SYers' stories and ideas, 4) a carrier of Shengyi culture and demonstrated its essence.

Mr. Liu also put forward his expectations of Shengyi Newsletter. He hopes that it can better boost group development, promote culture, refine culture, discover highlights, and facilitate the company to realize strategic goals!

Shengyi (Shaanxi) General Manager Mr. Yang Hui, Shengyi (Suzhou) General Manager Mr. Jiao Feng and Novoray General Manager Mr. Li Xiaodong shared the company development and culture building journey respectively.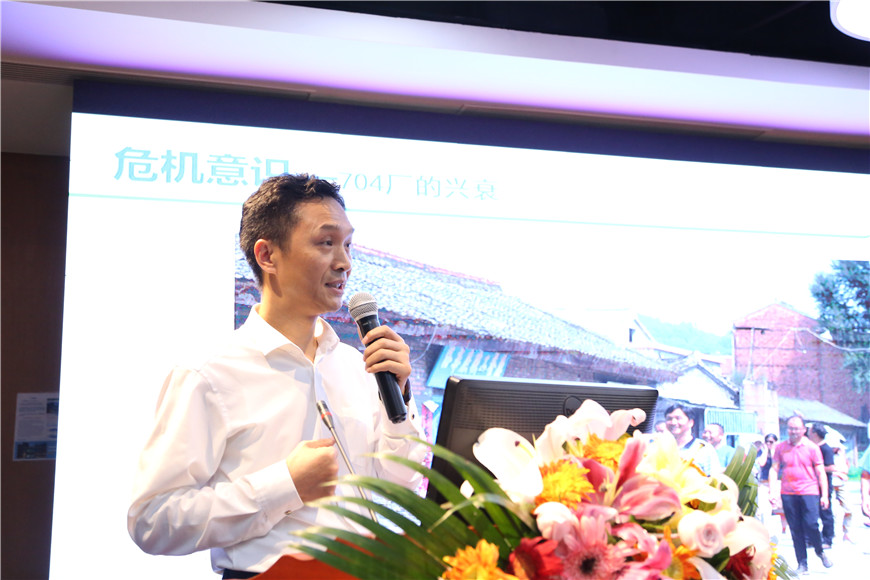 From the rise and fall of 704, Shengyi (Shaanxi) deeply felt a sense of crisis and conservation. Because of the sudden event in the fall of 2018, they deeply felt the inclusive culture of Shengyi family, as well as the all-round support and positive expectations from Shengyi. They are now more confident.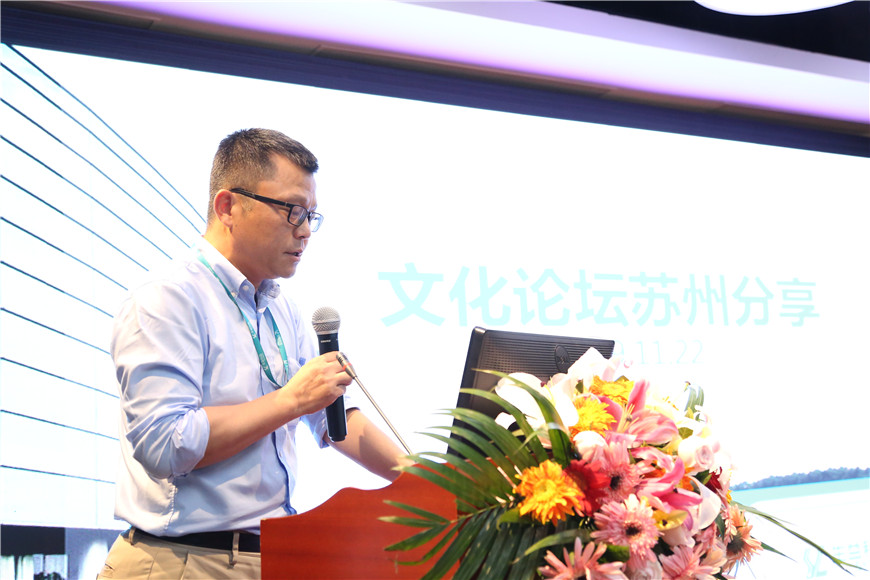 Comparatively, Shengyi (Suzhou) is a teenager. During its 15-year growth, although there have been twists and turns, through continuous improvement and promotion, they are now confident to handle customer's higher requirements and audit. They are grateful to the benefits brought by group development along the way.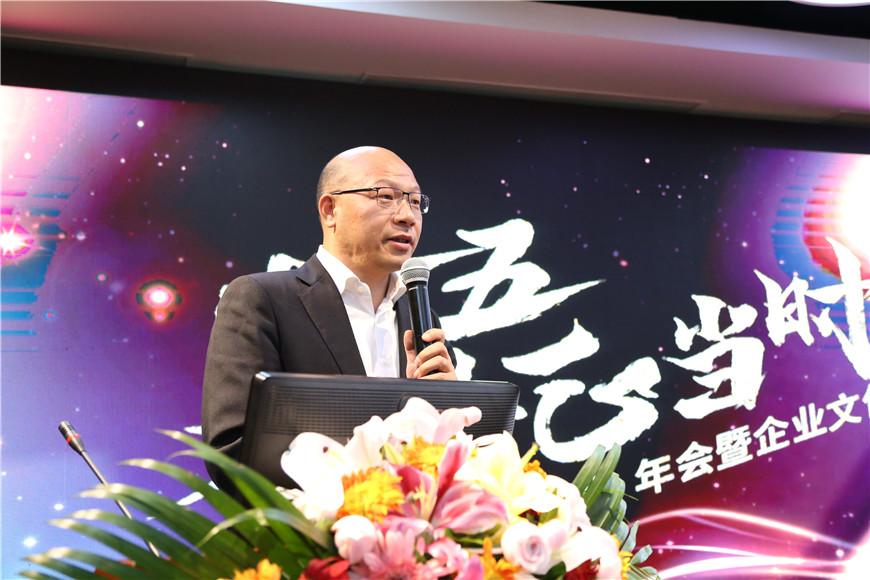 Novoray were listed in the Sci-Tech Innovation Board Recently, and they are now full of vigor and vitality. Chairman Mr. Li Xiaodong shared one of his stories. He used to be playful, but now he is responsible for a company that only steps forward. He feels being trusted in Shengyi family. He said, this is a great boost and he's willing to fight to lead the development of China powder material.

Later, award ceremony was held to recognize excellent newsletter-editing and corporate culture building departments. This year's awards and bonuses have been increased, including Excellent Article, Zero Error Award, Active Writer, Top Ten Content of the Year, Excellent Column, Outstanding Permanent Editor, and Outstanding Award and Top 3 of Corporate Culture Construction and Publicity.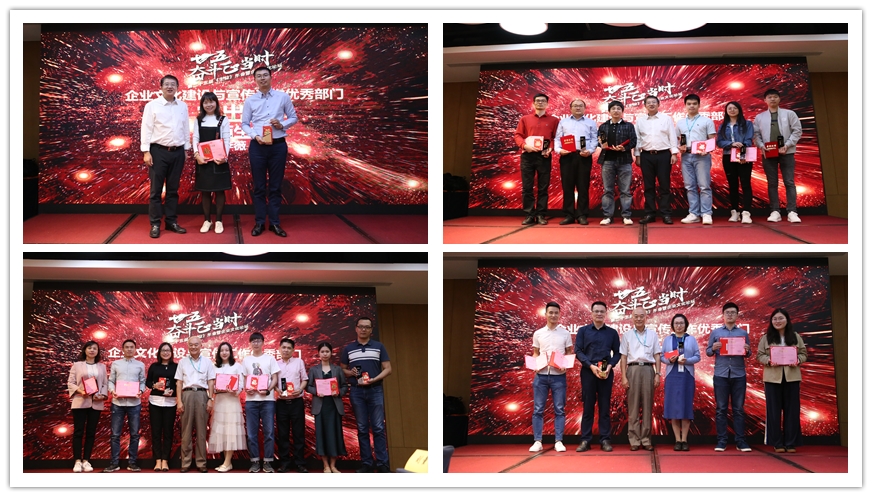 This annual meeting is a great time for group culture and publicity colleagues to express, share, and contribute to corporate culture building. The company will continue to focus on grass-root employees' life and work, and hope to demonstrate those SYers who fights hard to grow and make contributions to the company through Shengyi Newsletter. More importantly, they hope that corporate culture could be closer to the business of each department, and let it be the soft power to boost company development. They will continue to carry on their missions and play bigger role to group development.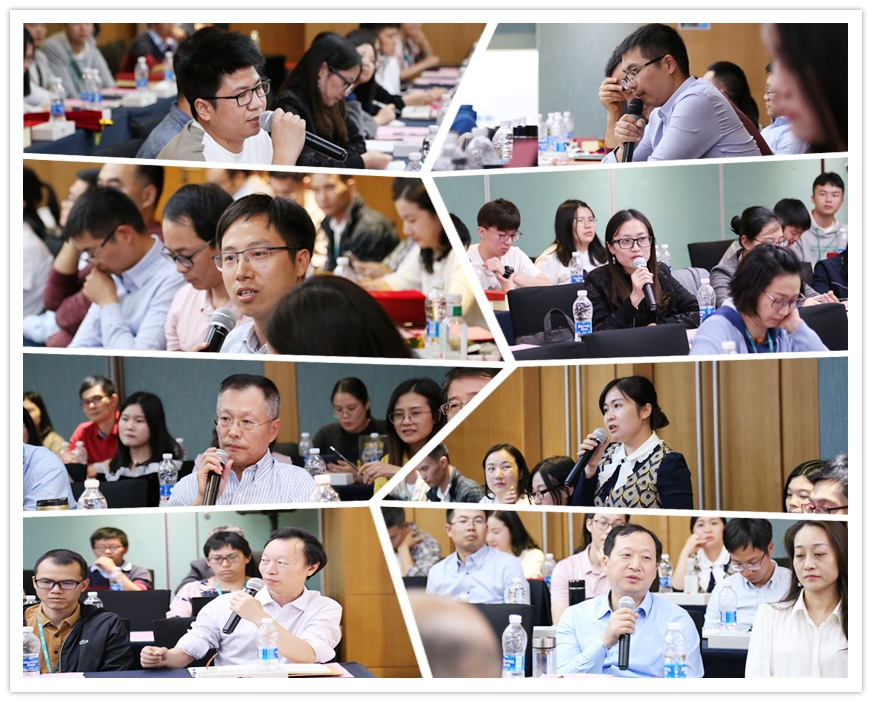 Chairman Mr. Liu concluded at the end of the meeting. He spoke highly of the creativity of having corporate culture forum, which provides a great opportunity for each group company to share their featured culture. He hoped that SYTECH corporate culture can play bigger importance in the group development in the future. He also encouraged corporate culture colleagues in the group to continue to work hard and make bigger contributions to group development.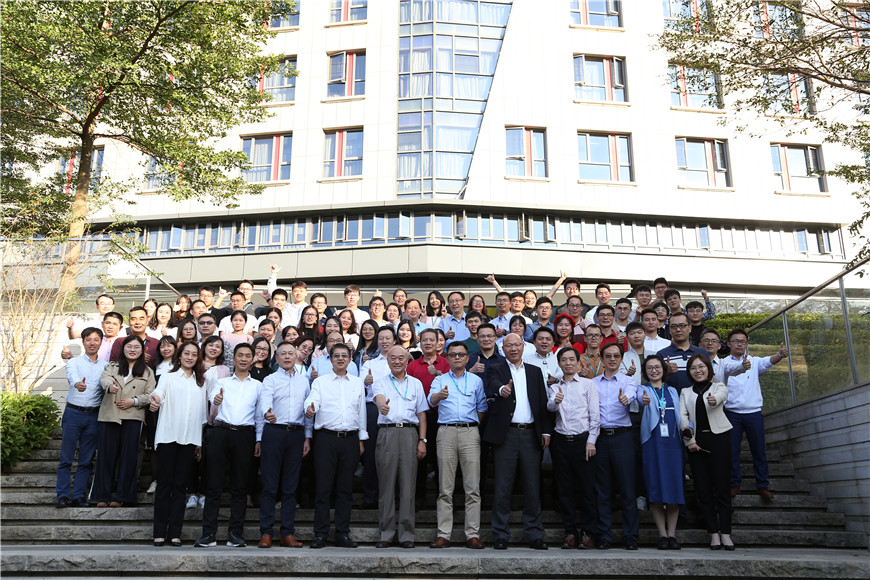 The 25th Shengyi Newsletter annual meeting and corporate culture forum was concluded in joyful atmosphere. We fight, we harvest. Now it's the time to develop and to fight!