SYTECH Awarded Intelligent Manufacturing Model Prize
On December 18, 2019, 5G-Enabled Intelligent Manufacturing Summit and Industrial Technology Application Matchmaking Meeting organized by Dongguan Intelligent Manufacturing Industry Association was grandly held in Songshan Lake. Shengyi (Guangdong) General Manager Assistant Mr. Zhou Jialin, and Equipment & Power Department Manager Mr. Zhong Shihua attended the meeting on behalf of the company. Many experts in the industry were invited to deliver special reports. Based on the industrial chain in the Pearl River Delta, 5G new technology and industrial Internet technical applications, enterprise digital strategy, hot and difficult issues in the market were fully discussed in the meeting. Also, experts and attendees had experience sharing and discussion on small batch and multiple varieties production.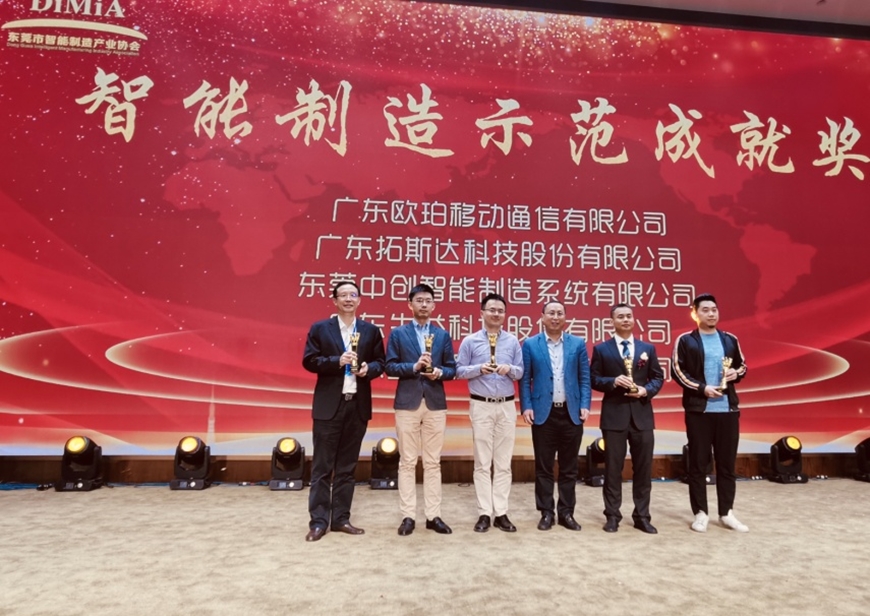 Annual award ceremony was held in the dinner. SYTECH was awarded the Intelligent Manufacturing Model Prize.
In recent years, based on lean manufacturing, SYTECH developed a clear intelligent manufacturing blueprint,and advanced through piloting and promotion. In the future, with automation and digitalization, SYTECH will continue to improve intelligent manufacturing level and realize high quality development.